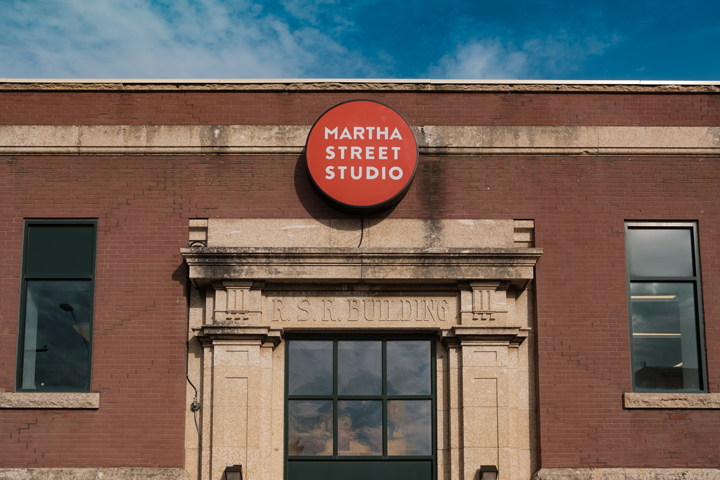 One University of Manitoba student working in print media will be awarded a Grant Marshall Student Summer Residency per year. This award is made possible with support from the Manitoba Printmakers Marshall Fund held at the Winnipeg Foundation. The selected student will receive two free months of studio rental in the summer months (July and August), a one-year membership, a $400 artist fee and a $200 materials budget. 
Submission requirements:
project proposal (1 page maximum) including preferred medium
list of technical requirements
5 images (maximum) as jpegs (1024 x 768 pixels, 72 dpi)
corresponding image list with title, medium, dimensions, year
Optional:
bio and/or artist statement
current artist CV
Send submissions to, or for more information contact gallery@printmakers.mb.ca. 
Submission deadline: April 15
———————————————————————————————————————————————————–
Accessibility and location:
Martha Street Studio is located at 11 Martha Street. A loading zone is located on the street at the front of the building. Martha Street Studio is an accessible space with a lift and two accessible gender neutral washrooms located on the second floor. Please contact askmartha@printmakers.mb.cawith further inquiries.
———————————————————————————————————————————————————–
Charles Grant Marshall, B.I.D, M.A, F.P.I.D.I.M (1931 – 2012)
Grant Marshall was raised in West Kildonan and spent a lifetime creating beautiful, functional environments – as an interior designer, artist, volunteer and teacher. He was a recipient of the Governor General's Award and graduated with a Bachelor of Interior Design, from the University of Manitoba in 1955. As an accomplished designer, Grant was responsible for many of the interiors that defined Winnipeg's 1950's modern architecture boom, including the Monarch Life Building (now Workers Compensation Board of Manitoba) at 333 Broadway. Grant also designed costumes and sets for Rainbow Stage, Winnipeg Contemporary Dancers and the Royal  Winnipeg Ballet – where he met his wife Marnie, the company's principle dancer. Grant was additionally on the advisory committee for the Manitoba Craft Guild and was a founding member of the Interior Designers of Canada Foundation. As a volunteer, Grant created joyful atmospheres for charitable agencies, including the Ronald McDonald House and Anne Ross Day Nursery at Mount Carmel Clinic, for which he received the Manitoba Premier's Award of Excellence. As an artist, he was a talented watercolourist who helped shape Winnipeg's visual art scene and was an owner of one of the first private art galleries in the city in the 1960's along with Bruce Head and Winston Leathers. Grant produced solo exhibitions at Leonard Marcoe Studio Gallery, Winnipeg (1980 – 2012) and at the University of Manitoba and participated in group exhibitions at Site Gallery (1995-2012) and at the Charles Herman Gallery in Vancouver. For three decades, Grant owned a store stocking modern furniture and fashions from Europe, contributing to Winnipeggers' sense of style. While Grant was proud of his awards and exhibitions, his 40-year teaching career and being Department Head of the University of Manitoba's Department of Interior Design (1989 to 1994) were huge highlights.